Stories from South Sudan
South Sudan: A Contagious Smile
I met nine-month-old Abas in Medair's nutrition clinic in Yusuf Batil camp. He was playing on his mother's lap, waiting for check-up with the nutrition officer.
Abas' smile was so contagious. His enthusiasm and the big sparkle in his eyes put a wide smile on all our faces.
Abas' mother Noti had been bringing him to the nutrition clinic for the past three weeks. He had been diagnosed with moderate acute malnutrition and was receiving a high-protein, high-energy peanut paste that helps children quickly recover from malnutrition, called Plumpy'Sup.
"When Abas started the Plumpy'Sup treatment, he was not eating a lot, but now he's getting better. He is eating a lot and gaining weight," said Noti, smiling.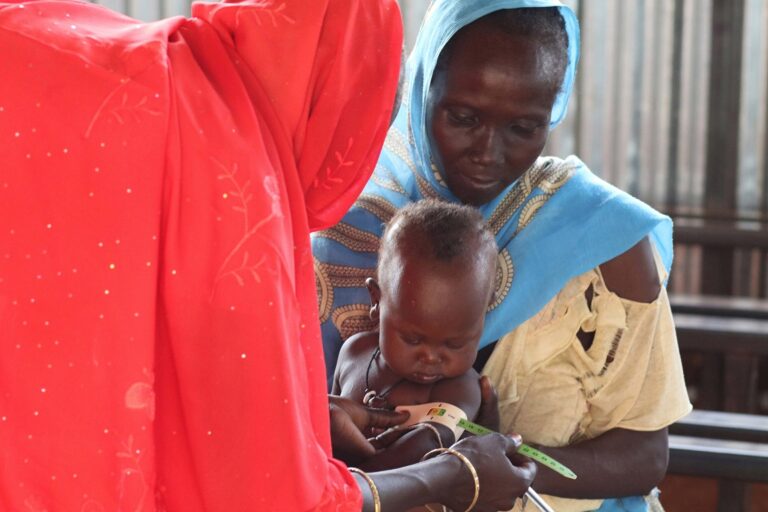 Abas is clearly doing much better. He is very playful and has visibly gained weight. Malnourished children can recover quickly with proper treatment, but without it, their lives are at grave risk. "If Medair were not here, people would die," said Noti. "I bring other children to the Medair clinic as well."
It's a real joy to see Abas full of energy and having fun, but I can't help thinking of all the children who have not had a chance to receive treatment.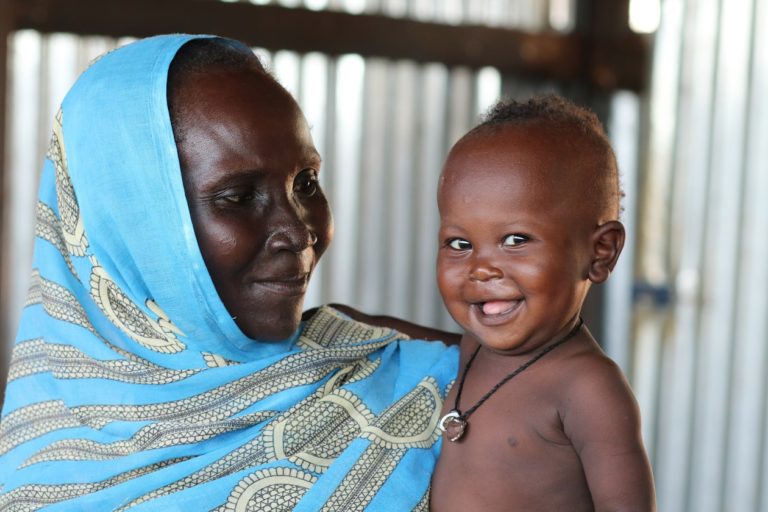 South Sudan is experiencing a serious food crisis that has left nearly five million people in urgent need of food. Famine has been declared in parts of the country. Children under five are in particular need of life-saving nutrition treatment to survive.
Sign up for monthly giving with Medair, and save a child's life in South Sudan.
Medair's work in South Sudan is made possible with support from European Union, US Agency for International Development, UK aid from the UK Government, South Sudan Humanitarian Fund, Swiss Agency for Development and Cooperation, US Department of State, Dutch Ministry of Foreign Affairs, in partnership with Tear NL, and through the Dutch Relief Alliance Joint Response for South Sudan, and generous private donors.
This content was produced with resources gathered by Medair field and headquarters staff. The views expressed herein are those solely of Medair and should not be taken, in any way, to reflect the official opinion of any other organisation.